Building a Professional Learning Community at Work™
A Guide to the First Year
Get a play-by-play guide to implementing PLC concepts. Each chapter begins with a story focused on a particular challenge. A follow-up analysis of the story identifies the good decisions or common mistakes made in relation to that particular scenario. The authors examine the research behind best practice and wrap up each chapter with recommendations and tools you can use in your school.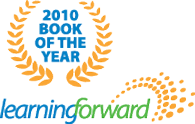 Benefits
Get a compelling, accessible narrative to grasp PLC problems and solutions.
Read the book cover to cover or select chapters for minilessons.
Gain reproducible tools you can use in your own schools.
Additional Info
Product Code: BKF273
ISBN: 9781934009598
Study Guide
This study guide is arranged by chapter, enabling readers to either work their way through the entire book or to focus on topics addressed in a particular chapter.
Reproducibles
These reproducibles include handouts to copy and share, as well as forms you can fill in electronically.